LEUNG Lok-Hei Giraffe 梁洛熙
Experimentalist who re-imagines our daily, local encounter and reflects the power dynamics between our daily encounter and biopolitics
Biography

LEUNG Lok Hei Giraffe (b. 1993)


✓ Regionally-recognised art training
✓ Prestigious exhibition feature
✓ New and upcoming
Leaves of white champaca, Hong Kong coins, traditional Chinese characters - these are but some of Leung Lok Hei Giraffe's visual dialogues and emotional projections towards the intimate yet ever-changing elements that weave one's imaginaries towards the constitution of Hong Kong identity. With an exceptional experimentation on mixed media and conceptual expression, Leung renders his artistic language a sensitive and thought-provoking channel in the re-imagination of our daily, local encounter. Anchoring on a myriad of mediums and materials, together with his personal sensitivity towards the dynamics between the seen and the unseen, Giraffe's works seek to engage the audience with an experience that redirect their attention to happenings one shall never be accustomed to.
In the past year, the artist continues his artistic experimentation with found objects and instantly reacts to the daily nonsense with his works. While rendering his works as a form of documentation, the artist also proactively engages the audience with an experience that probes a powerful reflection on the power dynamics between our daily encounter and biopolitics. For him, the recent social movement in Hong Kong was a collective spontaneous action where common people were connected by the same belief for democracy and freedom. As an artist, he regards his work as a mere reflection of what every one on the street can do.
Giraffe is a graduate of the Master of Fine Arts from the Chinese University of Hong Kong. His work was featured in the Art Basel Hong Kong 2021 and an exhibition at the La Galerie Paris 1839. He has been featured in articles for New York Times, ARTnews and Hong Kong Free Press.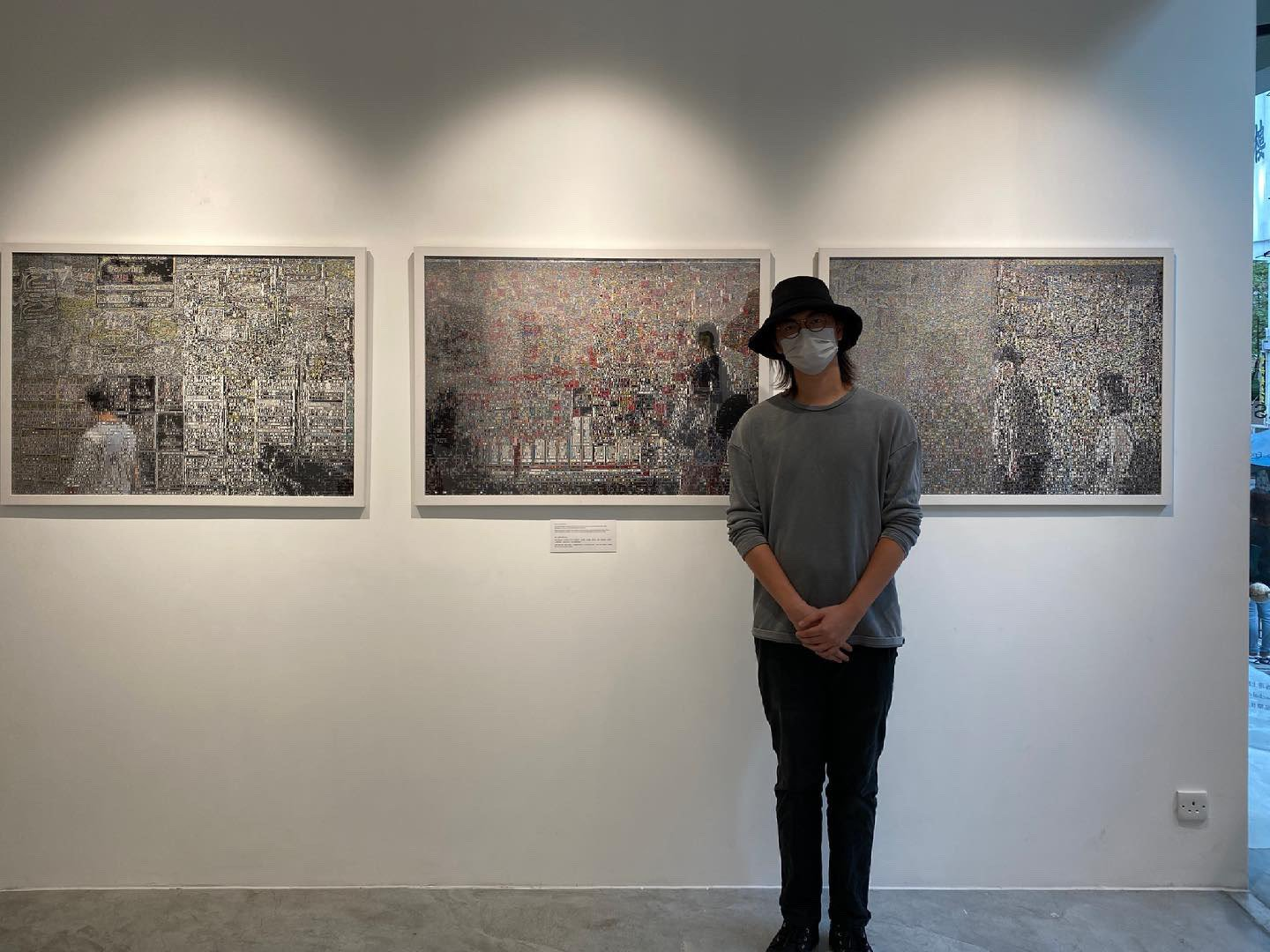 LEUNG Lok Hei Giraffe (b. 1993)